We accept the following payment methods through our website:
Pay In Store:
If you choose to collect your order in store, you can also pay on arrival.
We accept the following payment methods in-store:

- Credit Card (using a YoCo Bluetooth mobile credit card machine)
- Cash


We do NOT allow for cash to be paid to the courier on delivery.
If you choose to have something couriered, you need to pay using one of our online payment methods.
For all
online payments
, the following methods are available.
Credit Card: 
We make use of PayGate to handle our credit card transactions.
For your convenience, there is also an option for SID (Secure Internet Deposit/EFT) through PayGate.


No proof of payment is required if you use the PayGate online system.
i-Pay Instant EFT:
Upon checkout, you may wish to use the i-PAY service.
This a secure instant EFT solution which will ensure we receive payment immediately on our side without you needing to send us the proof of payment.


PayFast (Instant EFT & BitCoin):
PayFast is another preferred partner for InstantEFT payment. Have some Bitcoin to spare? Feel free to use them when shopping online right here at TVI.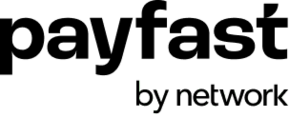 Traditional Electronic Funds Transfer (EFT):


Due to fraud and chancers, we have disabled Traditional EFT as a payment option. Please make use of the Instant EFT options mentioned above.
If no payment is received for an order after 24 hours, the item will be restocked and the order cancelled.